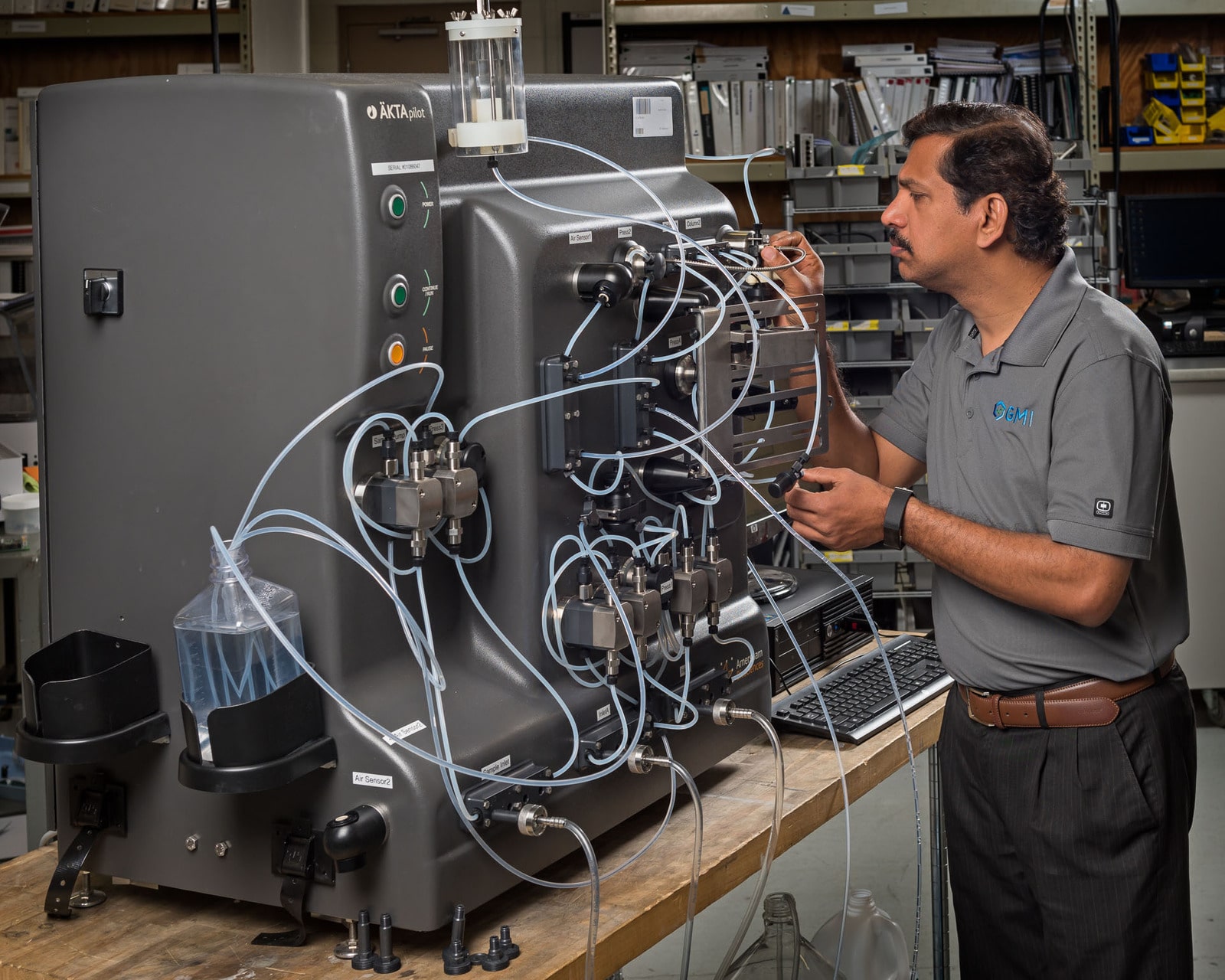 Our Company
GMI provides world-class new and re-certified (GMI Certified) laboratory instrumentation & service to the best researchers, universities, companies & government agencies in the world.
Our Instruments
We are the exclusive distributor & service provider for some the industry's top manufacturers (i.e. Knauer, Hitachi, MembraPure, & Solida Biotech).
Our ISO Certified "GMI Re-Certification" process is second to none. We take all the risk of purchasing re-certified instrumentation. So you can actualize huge savings without compromising on quality.
Our Service
Our engineers' have unrivaled experience. They are all factory trained by major OEMs like Beckman and Agilent, hold advanced degrees & average more than 20 years of industry experience.
They truly are the industry's gold standard.